Youth Sport Trust Gold Quality Standard
Chesterfield High School has very proudly been awarded the Gold Mark for PE and School Sport by the Youth Sport Trust. The Youth Sport Trust Quality Mark is an assessed award that provides schools with a nationally recognised badge of excellence for PE and school sport. Schools can be awarded a bronze, silver or gold mark. Receiving the highest award, the gold mark shows the value that Chesterfield places on its provision of PE and reflects the whole school approach and commitment to providing a high-quality physical education, school sport and physical activity offer for all pupils.
The mark is awarded based on:
Overall vision for PE, physical activity and school sport
Quality of PE
Quality of school sport
Quality of physical activity
Use of PE, physical activity and sport as a catalyst for wider learning.
This highlights that Chesterfield High School is committed to ensuring we offer the best possible Physical Education, school sport and physical activities to our students.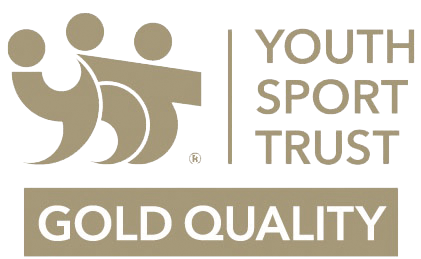 One of the most popular extra-curricular activities we provide is our amazing netball club. Netball at Chesterfield has a long history of success in both Sefton and Merseyside. Our success has seen our teams crowned Sefton Champions and Merseyside Champions in recent years and has seen us competing at the County Finals in what is always a superb tournament. We run A and B teams in most year groups and we welcome everyone to come along, have fun and join the Chesterfield netball team.
If you love football, then there will be a club for you! We run competitive teams for Year 7 to sixth form for both boys and girls that compete in the Sefton Cup, Merseyside Cup and Naitonal Cup. The boy's teams have been crowned Sefton Champions and Merseyside Champions in recent years and our girls team were Naitonal Champions in 2016 and won the Premier League Schools tournament in 2017! We run "Friday football for all" where you can turn up and play in a fun friendly environment, as well as indoor football/futsal." If you love football, then Chesterfield has you covered!
Walk through the mini mall at lunch or after school on any day and you will see our amazing dance club hard at rehersals! We have a long history of amazing dance shows both in and out of school, competitions across Sefton and Mesresyside and last year our fantastic dancers were selected to dance at the opening of the F1 Grand Prix at Silverstone. No matter what your ability or background in dance come along and join the fun.
Chesterfield has a long tradition of competing at the highest level of school athletics, both indoor and outdoor. Every year we compete in the Merseyside Division 1 athletics competition at Robin Park in what is considered one of the best days in the school calendar. We welcome everyone to come along to athletics practice and whether you are a long distance runner, thrower, jumper or sprinter we will find an event for you to enjoy.
Fitness is one of the largest growing sporting industries in the UK. At Chesterfield you will have access to fitness suite and the professional gym standard equipment we have. You will be shown how to use each piece of equipment and how to exercise in a safe and fun environment.
Extra-Curricular at Chesterfield
At Chesterfield we pride ourselves on our diverse and wide ranging extra-curricular timetable. We are always looking at adding in more sports and giving you the best possible sporting experience available. Keep a look out for the Extra-Curricular timetable around school and if you have any questions about any of the activities just speak to a member of our brilliant PE Department.
Chesterfield Team Success Stories
Emily shines for the Lionesses
Huge congratulations to Emily Brough from Y11 who spent half term week with the England UEFA Development Tournament at St George's Park.
During the 7 day event Emily participated in 5 pitch based training sessions, where she continued to developed her technical skills. During the tournament, Emily, along with the rest of the squad, enjoyed a memorable afternoon where they participated in a Q&A session with Wayne Rooney. Wayne spoke about his early experiences and the challenges he faced, giving the players encouraging tips on how to manage pressure and emotions both on and off the pitch.
Their first game against Denmark resulted in a 2-0 victory for England, following which they were introduced to Phil Neville who spoke to them about the match and the prospect that the players were only a few years away from senior football.
The following two games both ended in defeat for the team, but Emily scored the only goal against the USA and was voted Players Player in the match against Spain.
Well done Emily, we are all incredibly proud of your ongoing achievements.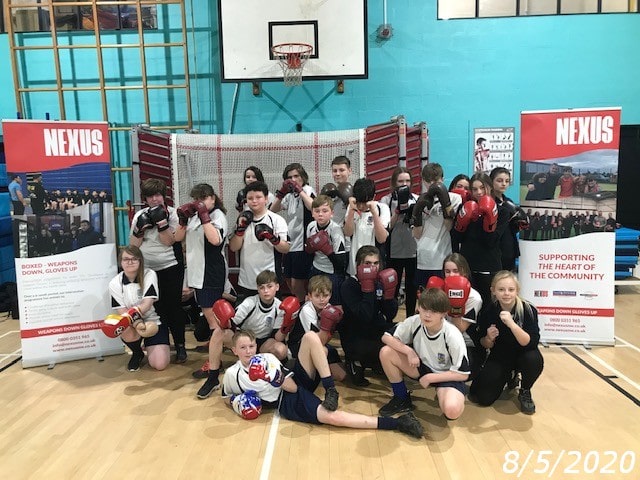 Chesterfield have supported Sport Relief since it started in 2001 and this year was no exception. Students and staff were involved in activities throughout the week, keeping active and buying wristbands to support the charity.
On Friday 13th March ALL students took part in the traditional Sport Relief mile and then had a choice of a number of activities to take part in including boxing, football, netball, Royal Naval Assault Course and Dance Fit. At lunchtime over 200 students also got active by joining in with the Chesterfield Just Dance Extravaganza. Our total raised over the week was £981.94. A fantastic amount and well done to all who got involved.
All students also attended an assembly promoting Sport Relief 2020 and the charities in the UK and abroad that it supports. This year's message encouraged students to consider four themes which money will be used to support from the events. The money you have raised will improve the lives of people in the UK and around the world. It will be used to help organisations taking on the issues of mental health, child poverty, domestic abuse and helping people to have a safe place to live.
Year 10 Netball team are Sefton League Winners!
The Year 10 netballers finished what has been an unbelievable season by being crowned Sefton league winners and by going the whole season winning every match they played.
The girls have scored by far the most goals out of all the teams in the league and conceded the fewest also.  Their last game of the season was against Holy Family, knowing that whoever won that game would be crowned the league winner.  It was a tough and hard fought game in the 1st half, but Chesterfield just edged it 7-5.  Their phenomenal hard work and dedication that they have showed all season, was clear to see in the second half, with turn over after turn over, only conceding 1 goal all of the 2nd half and running away with a 17-6 victory.
I am so immensely proud of the girls who have worked so hard for one another in every practice and afterschool session, they deserve this so so much.
They finished 2nd in the league last season only losing 1 game and lost in the final of the Sefton tournament too, so this has just spurred them on to this fantastic season this year.
Former Chesterfield pupil signs four-year deal with Leeds United
Former Chesterfield Pupil Joseph Gelhardt has signed a four-year deal with Premier League club Leeds United
Joseph was part of the Chesterfield Year 11 Merseyside Cup winning team in 2018. He previously played for Wigan Athletic, making his debut for them in the same year at the age of 16 against Rotherham United in the Carabao Cup.
He made one further appearance for Wigan during the 2018/19 campaign, earning a league debut in the Sky Bet Championship against Birmingham City. Last season the striker featured more regularly for the DW Stadium outfit, making two starts and 17 outings from the bench in all competitions.
He scored his first goal for the club in a 2-2 draw with Hull City in the Championship last September. Joseph has been capped at England at Under-16, Under-17 and Under 18 level and featured in the European Championships in 2019 for the Under-17s.
An outstanding pupil and an extremely talented athlete, we would like to wish Joseph the best of luck in the upcoming Premier League season.